C o m p l e t e S h o e R e p a i r S e r v i c e.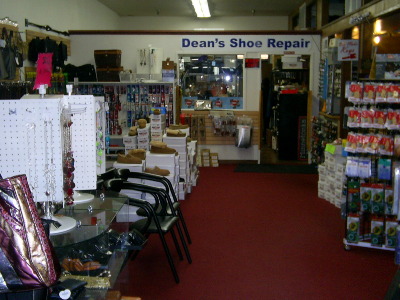 .

Categories: SHOE REPAIR, SHOE DYERS, LEATHER GOODS REPAIR.

General Info: Birkenstock Repair Spenco Handbags Jackets Luggage Repairs Shoe Dyeing.

Types Of Shoes: SAS Dansko Allen Edmonds Cole-Hann Bostonian Johnston & Murphy.

Products/Services: Complete Shoe and Boot Repair - Custom Orthopedic Work Specialist

Products We Offer: Minnetonka Moccasin Fashion Bags Belts Orhotics Lyncos Spenco Footmaxx.

BRANDS: Birkenstock Spenco Mephisto Minnetonika Moccasins Lyno Orthotics Foot Maxx Dansko Birkenstock Repair & Birkenstock Arch Support.

We Offer Free Computerized Orthotic Test.